Bohemian Furniture Style Trends For 2023
The Bohemian furniture style thrives on a captivating blend of decor and planters, creating spaces that exude a harmonious connection with nature and artistic expression. Boho decor is characterized by its eclectic mix of patterns, textures, and cultural influences, and this extends to the furniture as well. From intricately carved wooden chairs to vibrant upholstered sofas adorned with ethnic prints, each piece tells a story of wanderlust and individuality.Planters play a pivotal role in this aesthetic, seamlessly integrating the beauty of nature into the design. Hanging macramé planters, ceramic pots, and woven baskets overflow with lush greenery, bringing life and a sense of tranquility to the environment. The pairing of boho furniture and abundant planters creates a unique synergy, where the vibrancy of colors and patterns is harmonized with the organic elements of the natural world.
With the combination of bohemian furniture and lush planters, spaces come alive in a celebration of creativity and connection to the Earth. This fusion not only adds visual appeal but also fosters a sense of mindfulness and serenity, inviting you to immerse yourself in a haven where comfort, self-expression, and the beauty of nature coexist in perfect harmony.Embrace the captivating allure of the Bohemian furniture style in your living room decor, where every piece weaves a tale of wanderlust, artistic freedom, and cultural fusion. With its eclectic mix of patterns, textures, and colors, this style transforms your living space into a sanctuary of self-expression. Think low-slung sofas and floor cushions adorned with vibrant textiles, creating a cozy and inviting atmosphere that encourages relaxation and connection.
One of the hallmarks of Bohemian furniture style is its embrace of vintage and handcrafted pieces. Incorporate ornately carved wooden tables, distressed cabinets, and unique thrifted finds that add character and history to your living room. Ethnic prints, ikat patterns, and intricate tapestries adorn upholstery, offering a sensory journey that celebrates diversity.Plentiful decor is a quintessential aspect of boho living rooms. Layer throw pillows in a mix of patterns, add tasseled or macramé accents, and introduce hanging plants and woven baskets for a touch of organic charm. Your living room becomes a canvas for self-expression, where travel souvenirs, artisanal craftsmanship, and cherished mementos blend seamlessly.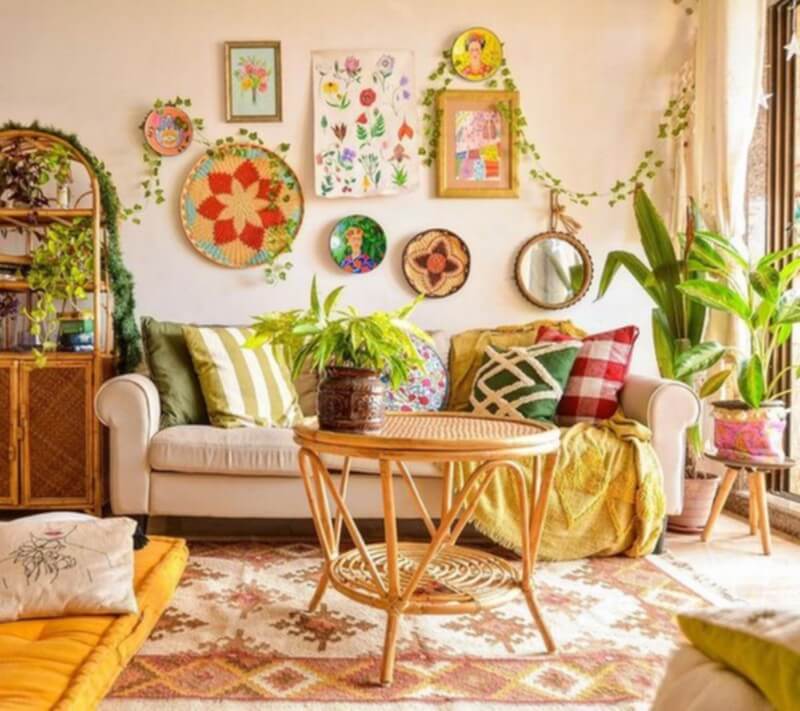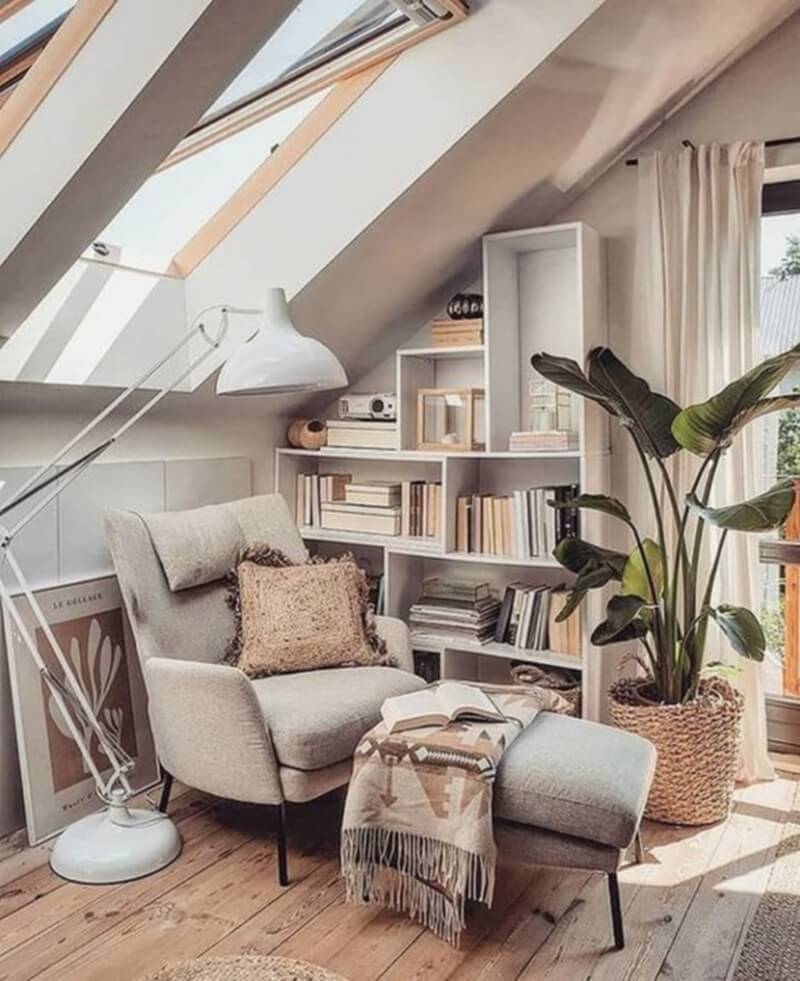 Elevate your living room into a captivating Bohemian haven by seamlessly merging the allure of furniture with the enchantment of candle decor and planters. The Bohemian furniture style, characterized by its eclectic mix of patterns, textures, and cultural influences, transforms your living space into a realm of artistic expression and relaxation. Think cozy sofas adorned with vibrant upholstery and adorned with an array of plush throw pillows, creating an inviting atmosphere that encourages lounging and connection.Integrate the boho essence of nature by introducing an assortment of planters brimming with greenery. Hang macramé plant hangers, display ceramic pots, and scatter woven baskets around the room. The lush foliage not only adds visual charm but also infuses the space with a refreshing and serene ambiance, bringing the outdoors inside.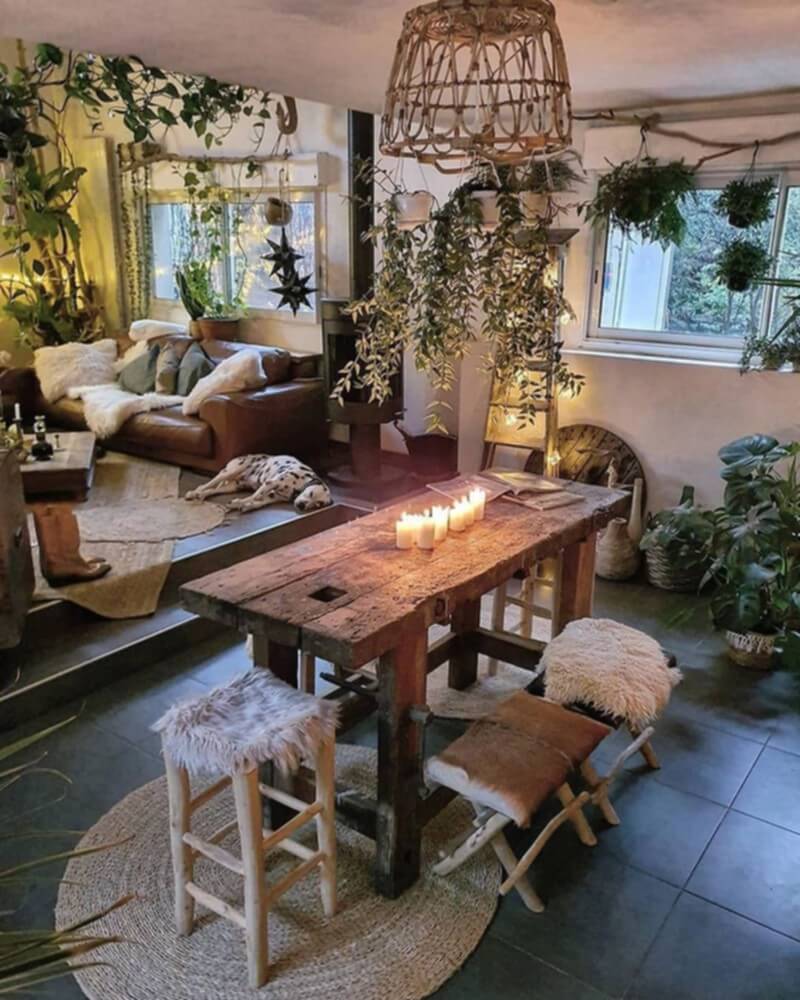 Accentuate the boho charm with candle decor, incorporating an array of candles in various holders, from lanterns to votive holders. The flickering candlelight casts an enchanting glow, enveloping the room in an atmosphere of warmth and intimacy. The interplay between the planters, candle decor, and furniture creates a harmonious symphony, where the vibrancy of nature and the magic of candlelight converge.In this bohemian-inspired living room adorned with furniture, abundant planters, and the soft allure of candle decor, every corner becomes an invitation to unwind, connect, and immerse oneself in the soothing embrace of nature and creativity.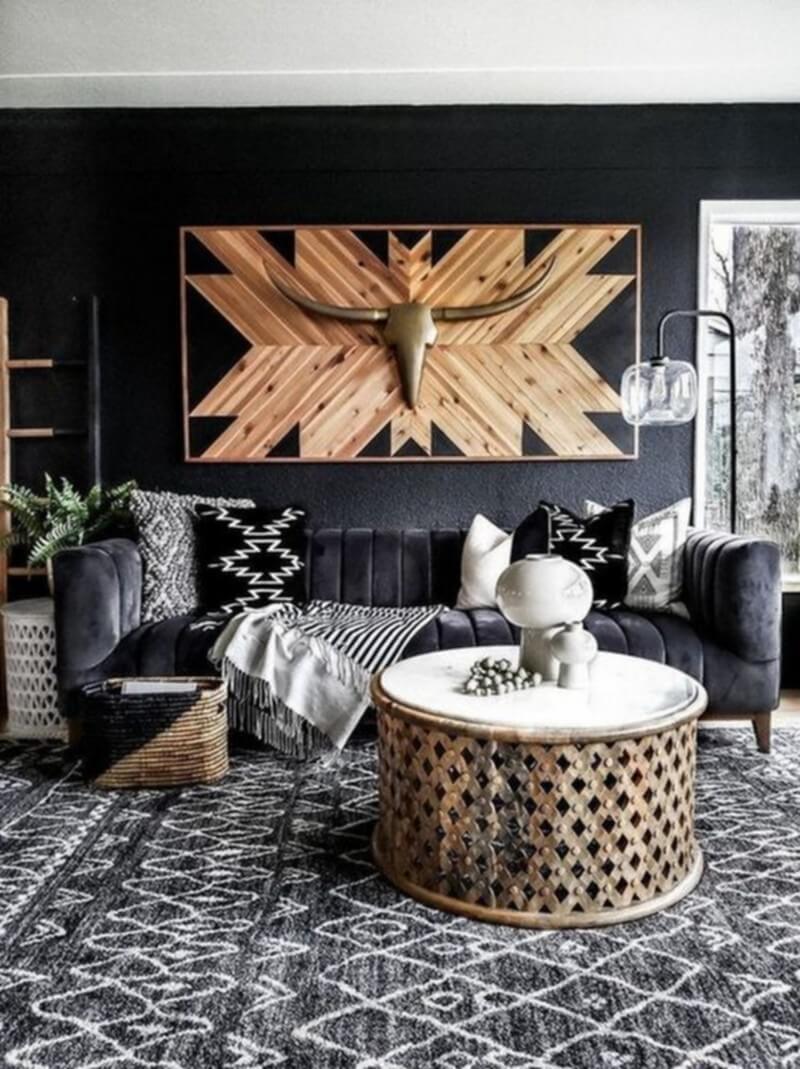 Transform your living room into a mesmerizing Bohemian sanctuary where furniture, candle decor, and planters converge to create a haven of warmth and artistic expression. The Bohemian style, known for its vibrant mix of patterns and textures, infuses your living space with a sense of free-spirited charm. Picture low-seated sofas adorned with colorful cushions, inviting you to unwind and connect in an atmosphere of relaxed comfort.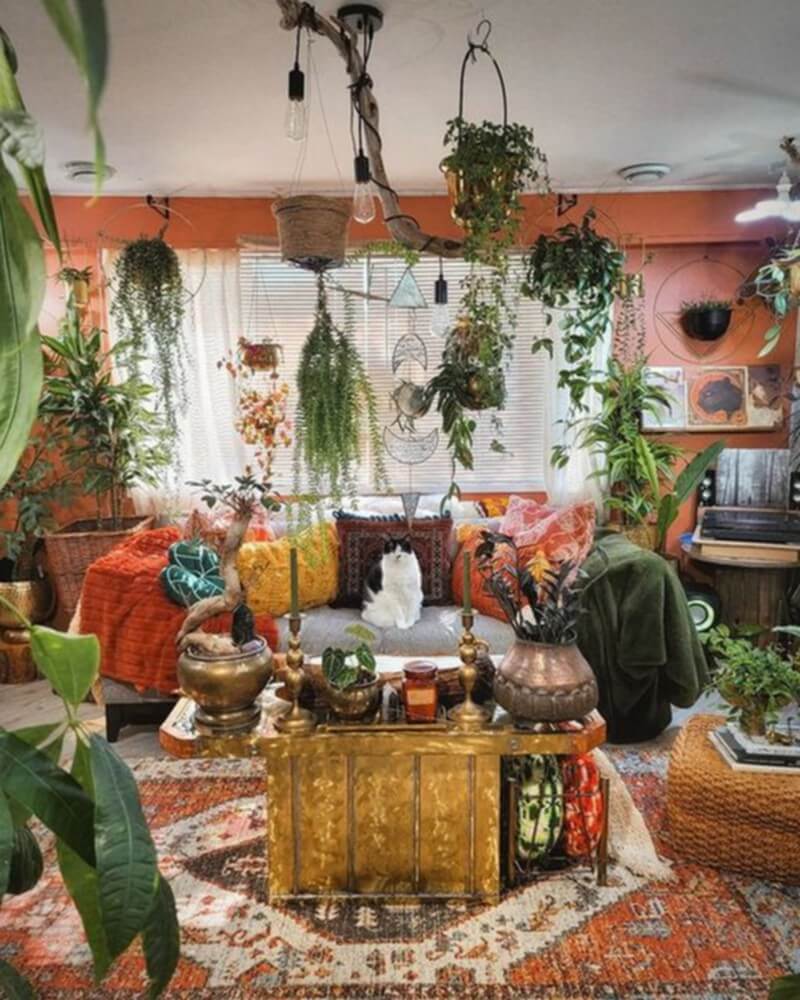 Complementing this boho aesthetic, introduce an array of planters filled with lush greenery. Hang macramé plant hangers, position ceramic pots on side tables, and scatter woven baskets around the room. The presence of nature indoors not only adds a touch of vitality but also enhances the ambiance with a tranquil and natural vibe.
To cast a captivating glow, incorporate candle decor strategically throughout the space. Place lanterns with intricate patterns, arrange votive candles on coffee tables, and explore different sizes and holders for a dynamic effect. As the candlelight dances, it infuses the room with an enchanting warmth, elevating the boho atmosphere to one of intimacy and relaxation.The fusion of bohemian furniture, abundant planters, and the allure of candle decor transforms your living room into a realm of sensory delight. Every element harmonizes to create an environment that embraces your individuality and invites you to bask in the beauty of nature-inspired design, artistic expression, and the soothing embrace of candlelit ambiance.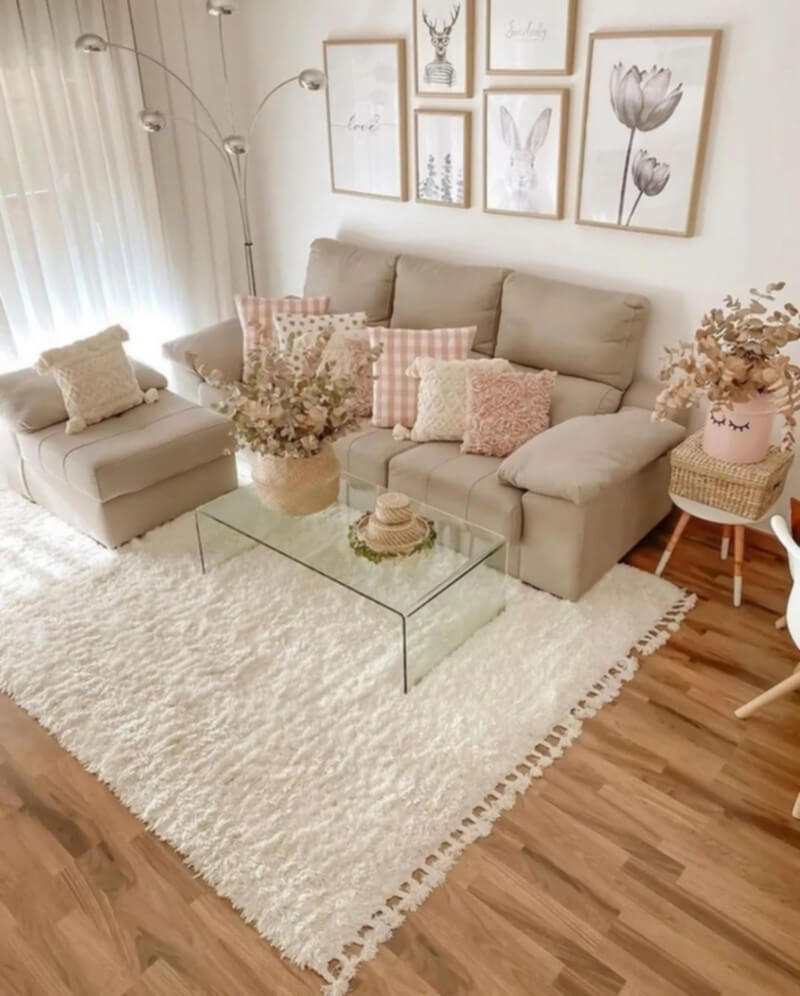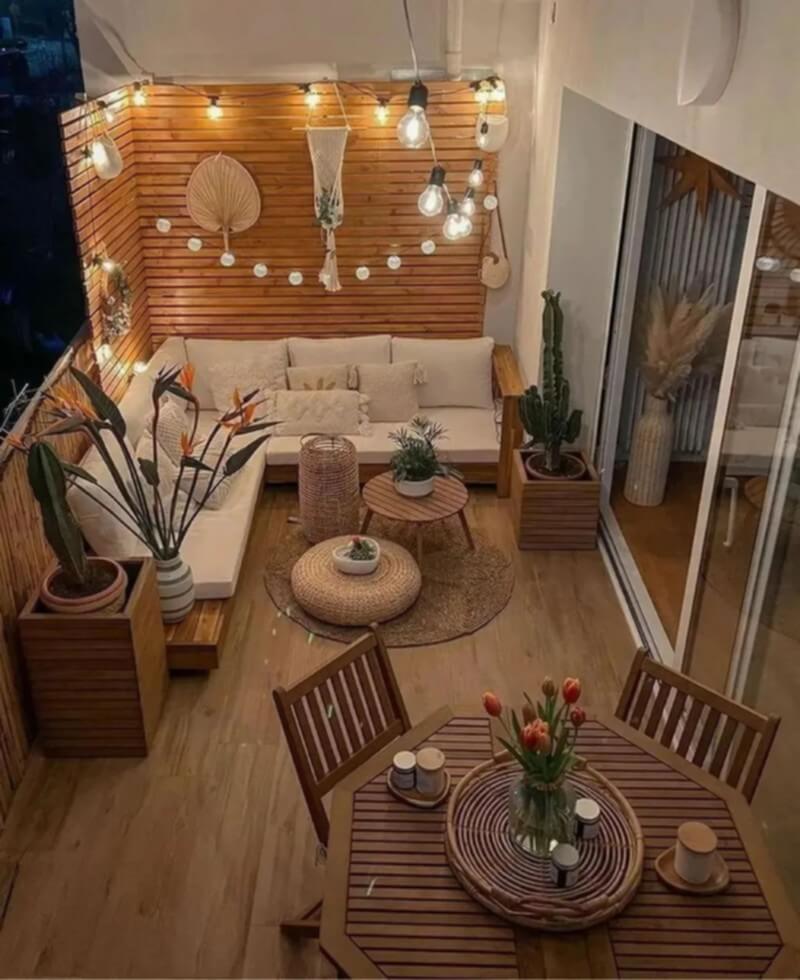 Step into the captivating world of Bohemian style within your living room, where the fusion of furniture, candle decor, and planters transports you to a realm of artistic wonder. The essence of Bohemian design, characterized by its eclectic blend of textures and patterns, transforms your living space into a haven of free-spirited expression. Imagine low-slung sofas adorned with vibrant cushions, inviting you to relax and connect amidst an ambiance of comfortable ease.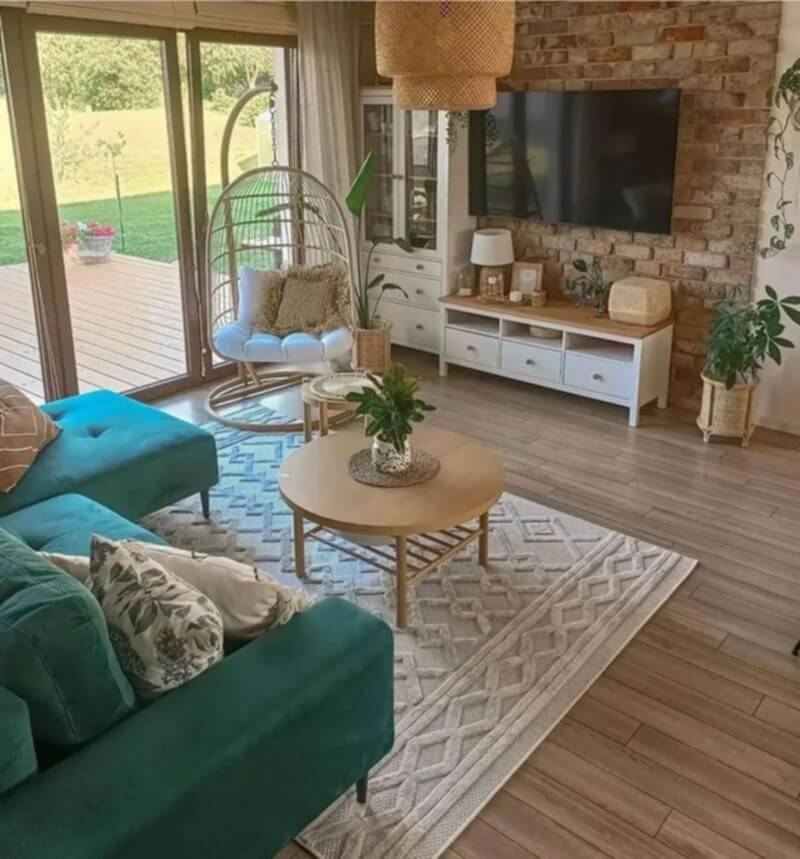 To infuse your living room with a touch of enchantment, incorporate candle decor throughout. From lanterns with intricate designs to clusters of votive candles, the warm glow casts a spellbinding ambiance. As the candlelight dances, it harmonizes with the planters and furniture, creating an atmosphere that beckons you to unwind and immerse yourself in the moment.
By infusing your space with these Bohemian furniture style trends and ideas, you can create a unique and personalized sanctuary that celebrates creativity, cultural diversity, and the joy of self-expression.