Chic Bohemian Bedroom Decor Ideas
Elevate your bedroom to the realm of Chic Bohemian allure by seamlessly merging the beauty of candle decor and planters. The Chic Bohemian bedroom decor celebrates an elegant fusion of textures, patterns, and a refined sense of boho elegance. Imagine a sanctuary where plush textiles, from soft bedding to ornate throw pillows, invite you to unwind amidst an atmosphere of luxurious comfort.Introduce an array of hanging planters or potted greenery to infuse your bedroom with a touch of nature's tranquility. The verdant life adds an organic vitality that perfectly complements the sophisticated boho aesthetic. Consider positioning these planters near windows, corners, or even suspended from the ceiling for an ethereal effect.
Evoke a sense of romance and serenity with the soft glow of candle decor. Place scented candles on bedside tables, arrange delicate votive holders on shelves, or even create a relaxing ambiance with larger candles on the floor. As the candlelight dances, it envelops your bedroom in a warm and enchanting embrace, inviting you to unwind, reflect, and rejuvenate.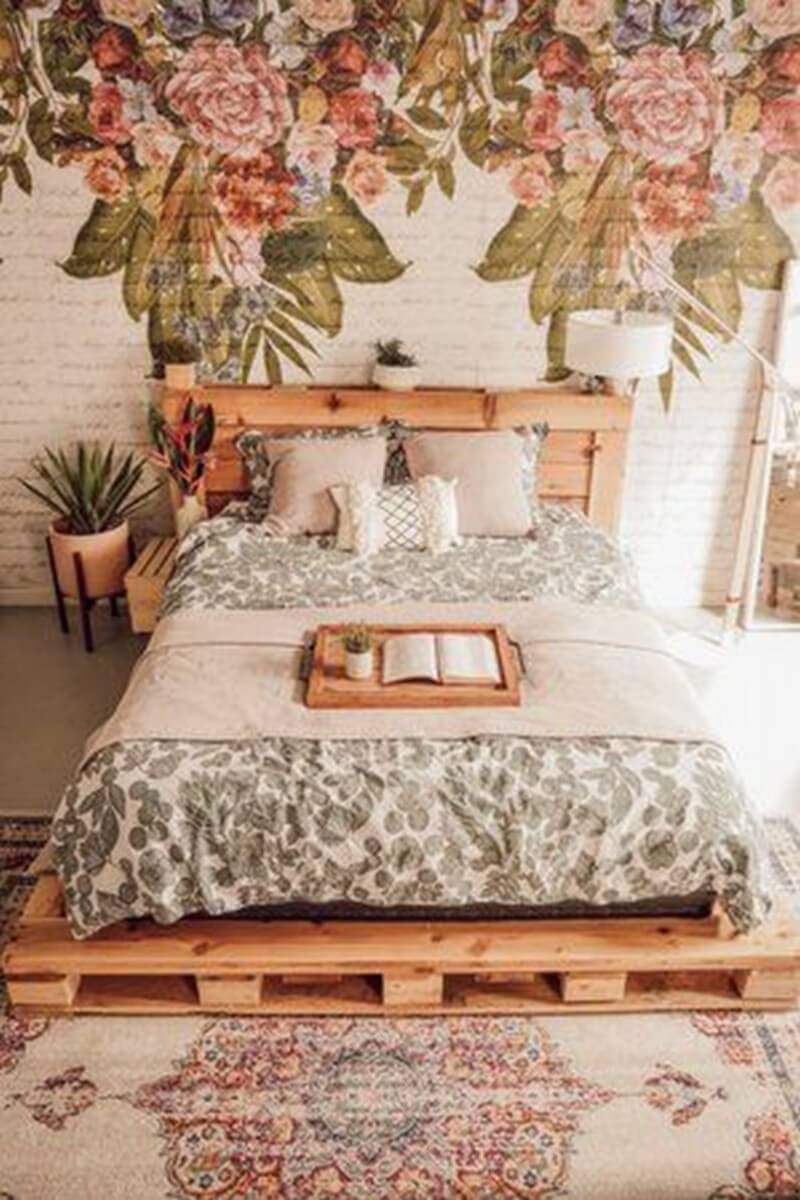 Accentuate the elegance of Chic Bohemian decor by incorporating intricate textiles, such as richly patterned rugs, velvet curtains, and embroidered linens. Curate a collection of decorative pieces that hold sentimental value, such as vintage mirrors, delicate trinkets, and handcrafted ceramics, adding a personal touch to your space.
Immerse yourself in the enchanting world of Chic Bohemian bedroom decor, where the interplay of candle decor and lighting creates a captivating ambiance. This decor style strikes a harmonious balance between elegant sophistication and the free-spirited essence of boho living. Imagine a haven where plush textiles, from sumptuous bedding to intricately patterned throw pillows, envelop you in a cocoon of comfort and style.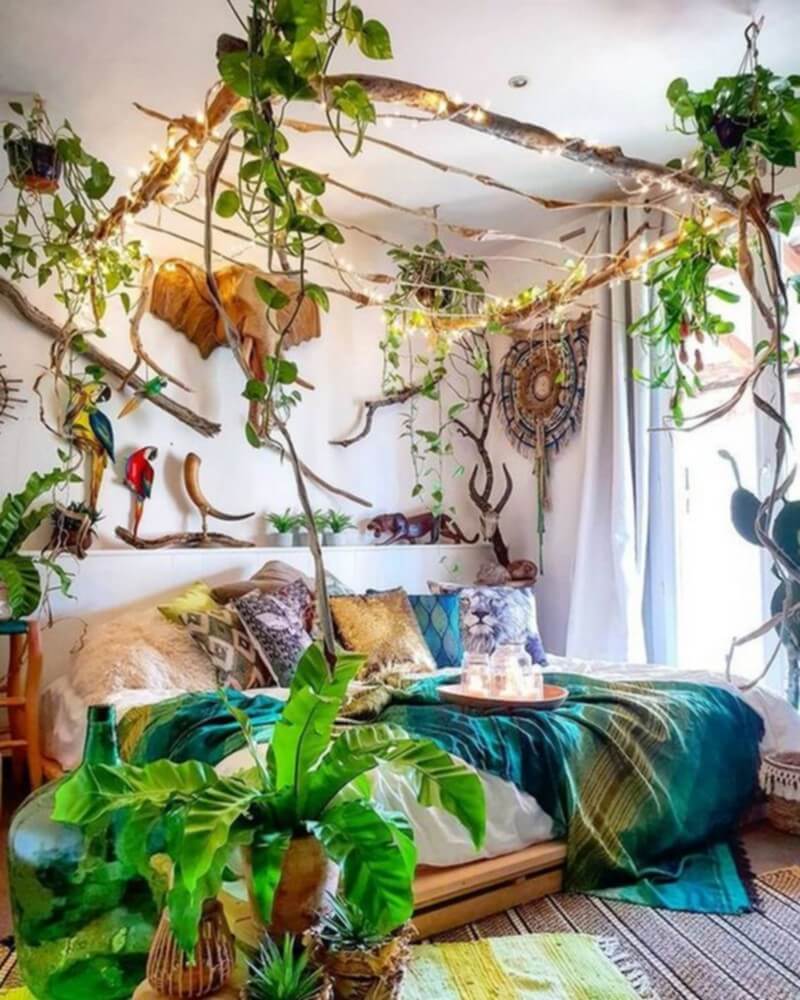 Introduce candle decor strategically throughout your Chic Bohemian bedroom. Place scented candles on vintage trays, position elegant candlesticks on bedside tables, and consider hanging lanterns to infuse the space with a warm and intimate glow. As the candlelight flickers, it casts enchanting shadows, evoking a sense of tranquility and serenity.
Layer in various sources of lighting to enhance the atmosphere. Delicate string lights draped across canopies or headboards create a dreamy and ethereal effect, while Moroccan-inspired lamps with intricate metalwork add a touch of exotic elegance. The strategic use of lighting elements complements the Chic Bohemian aesthetic, offering both functionality and visual appeal.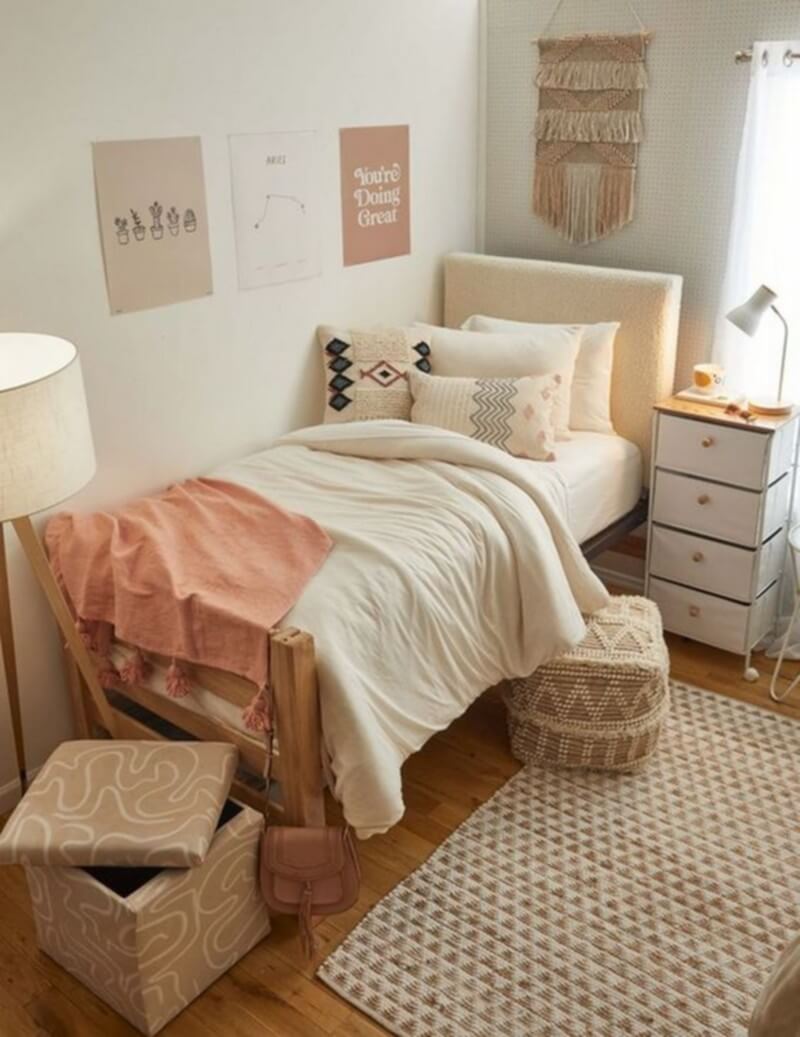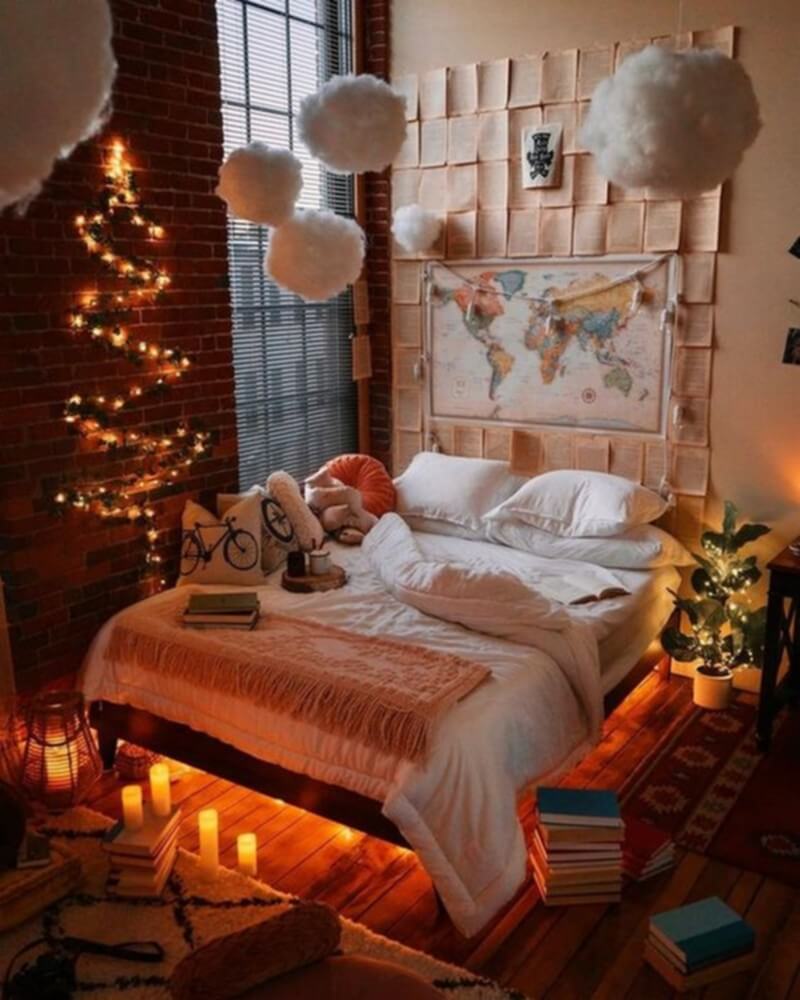 Complete the scene with textiles that exude elegance and comfort. Incorporate a plush area rug underfoot, drape flowing curtains with ornate patterns, and choose a statement chandelier that captures the essence of boho opulence. The balance between opulent textures and the relaxed vibe of boho style creates a bedroom that's both inviting and enchanting.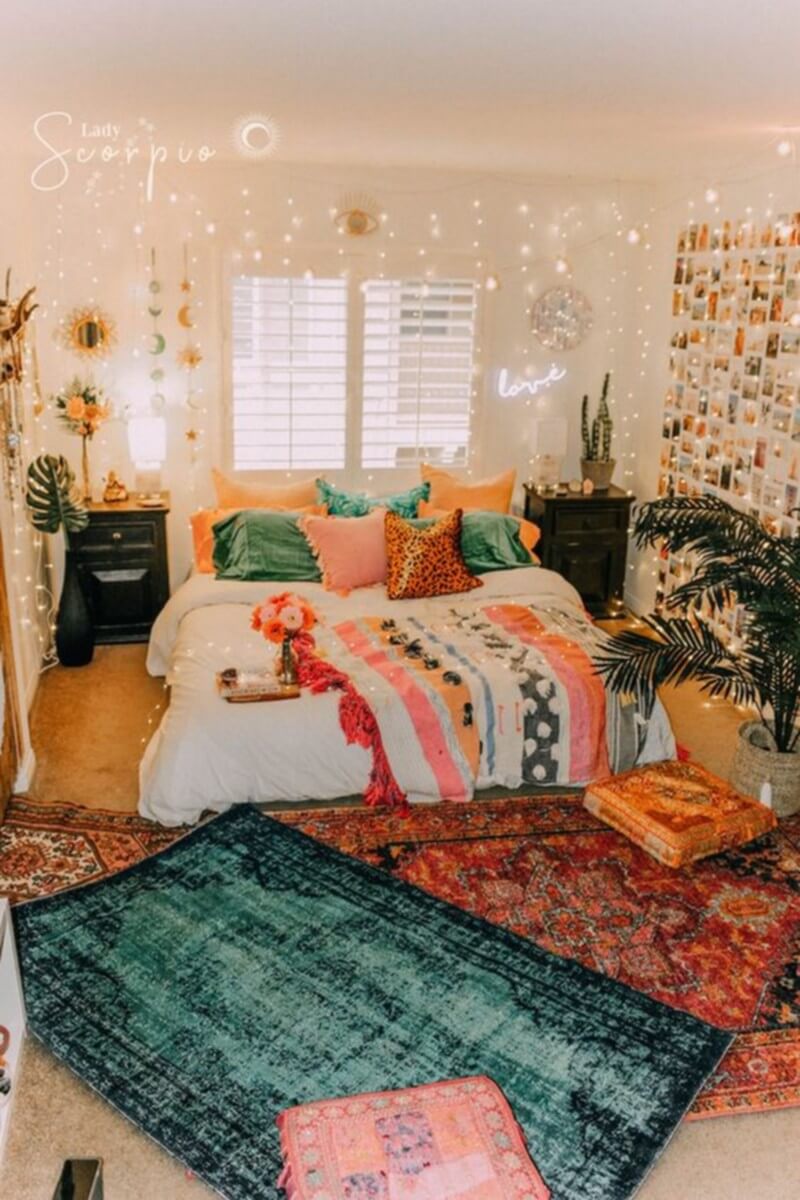 Step into the captivating realm of Bohemian bedroom decor, where the mesmerizing interplay of candle decor and lighting creates an atmosphere of enchantment. The Bohemian aesthetic, rich in textures, patterns, and eclectic influences, transforms your bedroom into a sanctuary that exudes free-spirited charm. Imagine a space adorned with an array of vibrant textiles, from tapestry-covered walls to an assortment of plush cushions and throw blankets that invite you to unwind and immerse yourself in comfort.
Illuminate your Bohemian haven with an array of lighting sources. String lights artfully draped around your canopy bed or woven into your wall hangings create a dreamy and whimsical ambiance. Incorporate floor lamps with mosaic shades or pendant lights with colorful glass to evoke the global and artistic spirit of boho design.
Complete the picture with an array of textured fabrics, vintage furniture finds, and decorative accents. Layer rugs with intricate patterns underfoot, incorporate macramé wall hangings that add tactile interest, and let natural light filter through sheer curtains adorned with boho prints. The marriage of candle decor and lighting sources transforms your Bohemian bedroom into a realm of sensory delight, where creativity, comfort, and the magic of light converge to offer an immersive experience that nourishes both the soul and the senses.